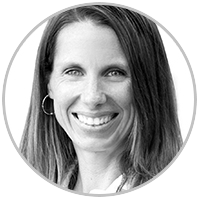 Jennifer O'Donnell-Giles
Registered Dietitian
Certified Specialist in Sports Dietetics
Triathlon Coach
Jenn Giles, R.D., C.S.S.D. is all about health and wellness. She has over 15 years' experience, including a dual master's degree in Nutrition and Exercise Physiology from Columbia University. She is a Registered Dietitian (RD) and a Board Certified Specialist in Sports Dietetics (CSSD). She supplements all of this with her spin instructor certification and USATriathlon Level I Coach Certification.
Jennifer is passionate about (actually, obsessed with) the sport of triathlon. She has been personally participating in triathlons since 2000 and running road races since 1992. She is a two-time Ironman finisher and has completed countless numerous marathons. She has been a member of Power Bar Team Elite since 2006 and competed as a member of the 2006 Aquaphor/Active.com Sponsored Athlete Team. She was ranked as USAT All American Honorable mention in 2006 and 2011. Jennifer does all of this along side of her husband, Patrick, who is an equally accomplished triathlete and runner. They try as hard as they can to do all of their training and racing together.
She will tell you, however, that her most important, most rewarding and most challenging job is as a mother of four. She knows first hand the challenges of maintaining optimal fitness, overall good health and achieving goals while raising a family - of which good nutrition is the cornerstone.
Most importantly, she knows how to motivate, inspire and challenge athletes based on their own abilities, strengths and everyday lifestyles. She believes there is an athlete in everyone - no matter what their abilities are – and if those abilities are manifold, then there is an even better athlete in there!