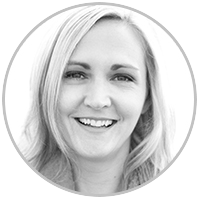 Krista Haynes
Registered Dietitian
Krista L. Haynes, R.D. is a Registered Dietitian with extensive knowledge on the benefits of eating a whole food, plant-based diet. Her approach centers on holistic wellness—using real, unprocessed foods to help detoxify the body and maximize its natural functions. Krista also specializes in adult weight management, teaching non-diet strategies based on the principals of Intuitive Eating. As a vegan, Krista promotes the benefits of vegan and vegetarian nutrition, but also realizes that a healthy diet is any diet that provides optimum energy and confidence and helps individuals achieve their personal goals.
A graduate of the University of Texas at Austin's Coordinated Program in Dietetics, Krista has held positions at The Cancer Project in Washington, DC, the Biggest Loser Resort in Malibu, and COMO Shambhala estate in Bali, Indonesia. She also runs her own private practice, Samskara Nutrition. Krista has been published, interviewed, and quoted in various media outlets including USA Today, Livestrong.com, and the Los Angeles Times, and has appeared on Bravo's Top Chef Masters.
Krista is also a Registered Yoga Teacher, completing her 200 hour foundation training and developing her skills in therapeutic yoga techniques.
Deeply passionate about healthy food, nutrition, and fitness, Krista believes that diet plays a key role in unleashing the inner drive that motivates us to lead our best life possible. She is thrilled to share her knowledge with NutriBullet owners.
Recipes
Showing
1
of
1
Recipes for
krista haynes