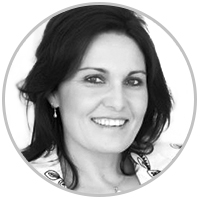 Linda Friedland
Physician
Author
Speaker
Dr. Linda Friedland is a medical doctor, media personality, best-selling author of seven books and sought-after international speaker. She is an authority on executive and corporate health, women's wellbeing, as well as stress management, resilience, and performance.
With a professional career of more than 20 years in clinical medicine and over a decade of healthcare advisory and consulting, Dr Friedland is a leading authority on health and performance. She is an international advisor to many of Fortune and Forbes' top global companies, and she designs and implementshealth, lifestyle, and disease prevention programs. A highly-rated international speaker for numerous global organizationsand an author of several books, she has spoken in more than 30 countries in the past few years. She travels frequently to deliver keynotes and consult for corporations throughout Asia, North America, Europe, South Africa, and Australia. Linda consults on corporate health andwellbeing as well as women's health, leadership and performance.
She is also advisory board member for several international healthcare companies including the Shanghai-based JUCCE (Joint US–China Collaboration on Clean Energy) and the China —A New Way to Eatinitiative: a project of the World Economic Forum.
Dr. Friedlandresides mostly in Australia and is married to Peter, a surgeon. She is a mother of five.