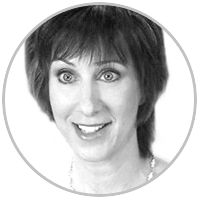 Shari Pack
Original NutriBullet Show Testimonial
Cancer Survivor
Shari Pack has been one of NutriBullet's most documented success stories and has been sharing her results publically since appearing in the NutriBullet infomercial. Shari's transformation has been life changing and she has been keeping fellow NutriBlasters current on her on-going progress by sharing her lessons learned, cancer journey and road to recovery on our site.
While Shari did go to extreme precautionary surgical measures years ago to reduce her risk of a genetic cancer, she learned first-hand how stress and poor diet can affect the immune system. In 2010, she was diagnosed with Ulcerative Colitis and only months later and despite the prophylactic surgeries, a reproductive cancer. Her cancer surgery was followed by several months of chemotherapy and the complications that arose from side effects. Through trial and error, she discovered the best ways to manage her health was by eating certain foods, avoiding others and staying strong.
Shari is committed to a clean living/anti-cancer diet and is currently completing a cancer guide/cookbook. She is devoted to sharing her journey to better health and tips on how to prevent cancer, how to deal with the diagnosis, how to detox from the treatment and transition into a cleaner lifestyle by taking advantage of all of the benefits the NutriBullet has to offer.
Recipes
Showing
5
of
5
Recipes for
shari pack